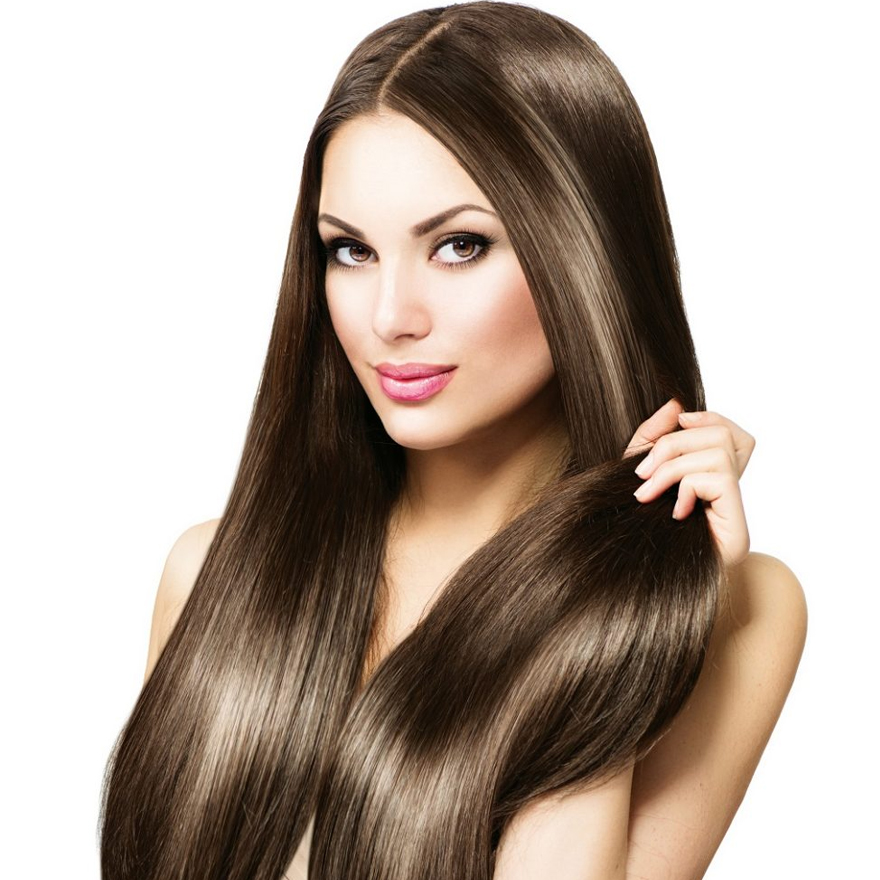 Hair smoothening will make your hair silky and shine but it required a little bit of care post-treatment, it is a good way to keep your hair straight for a long time but once you are done with the treatment it's not the time to relax the aftercare rules you have to follow, the strong chemical used in the treatment to penetrate your hair and break the disulfide bonds the reason being the shape and texture of your hair change. The chemically it is ammonium thioglycolate, Ideally, all hair straightening treatments are not the same you need to consult your hairdresser before you opt the smoothening treatment, as per your hair texture, porosity, density, curl pattern and volume of the hair the right treatment should be done, it makes the hair looking straight, soft and shiny look, you will have a bouncy natural straight look.
Immediate Care after Hair Smoothening
You are not supposed to wet your hair for at least 3 days because the final wash has to be done after 48 to 72 hours to get the desired results, do not tie your hair or put any rubber band to manage the length you have to change your habit if too much depend upon your hair tie because it will leave kinks on your hair and by doing this hair will bend so in simple words one hairband is enough to spoil your hair smoothening, even you will not put it behind your ears, while seeping hair should be straight, pointing to the ground in dangling position, you are not supposed to mess up your hair so just be careful while sleeping if you are travelling cover your hair with a scarf, especially on the bike, you have to take care to protect from sunlight if roaming out in day time use a fancy hat or a stylish umbrella and try not to expose yourself to sun and pollution after getting the treatment
Deep Conditioning of Hair 
You need to wash your hair with sulfate-free shampoo and conditioner this will help retain moisture in the hair and will leave your hair looking healthy, go for the branded one of good quality it will cost you a little bit more but will be good for your hair. Use a mild shampoo and conditioner to wash, while washing you need to leave the shampoo and conditioner few more minutes longer than the regular wash, while washing please your normal tap water if it is winter time you can use lukewarm water but a Big No to use hot water as it will strip the moisture from the hair, use a good hair comb while combing to separate the strands, avoid hairbrush and remove if any tangle with the care, you have to use a good quality leave-in hair serum after shampoo and conditioner. You have to use hair mask in the hair strands only not at the scalp of the hair and get a hair spa done regularly that will nourish and add the vitamin to the hair it will help you to regain the nutrients lost because of the chemical treatment.
Get Hair Cut to Manage Split Ends
Every woman has their reason for hair smoothening treatment, Your hair is exposed to the chemical during the smoothening process, the straight hair likely to get split end so keep an eye on the condition of the hair and it's advisable to go for a trim cut once is two months to get rid of split ends, so you have to take good care of your hair to look gorgeous, please do not mercilessly comb your hair, now your silky hair needs your soft touch use always a wide-toothed comb
Take Balance & Nutritious Diet 
Eat vitamins A and C: These vitamins help to keep hair shiny and healthy. When you are not taking enough vitamin A or C, your hair starts to become weak and scaly. Confirm that you have taken these things in plenty: Sweet potatoes, carrots, butternut squash, and pumpkin, which are all rich in vitamin A. Broccoli, green leafy vegetables, peppers (chilies) and citrus (citrus) fruits, which are very high in vitamin C.
Eat Omega 3 Fatty Acids: They are "good" fats for your scalp health and promote healthy growth of hair and skin cells. Omega 3 fatty acids are found in salmon, sardines, mackerel, flax seeds, and walnuts. If you prefer to eat foods rich in omega 3, you can also take flax seeds or fish oil supplements.
Stay hydrated: When your body is dehydrated, then it is visible in your hair. Your hair becomes dry, lifeless, and breakage more quickly. When your hair breaks or blows, it is more difficult for them to grow into the long hairstyle you want. Confirm to drink plenty of water every day. Whenever possible, try drinking water instead of coffee, soda, and alcoholic drinks.
Always carry a water bottle with you, so that you never have to be thirsty
Eat plenty of protein: Most of the hair is made up of protein, which makes it the most important part of a healthy diet for hair. Check your diet and make sure that you are consuming plenty of diets every day. When your diet is deficient in protein, then your body does not grow enough hair. Beans, green leafy vegetables, tofu are good sources of protein for vegetarian people.
Eat biotin: It is a B vitamin essential for hair growth. Since it is found mostly in animal products, vegans and vegans are often found lacking in B vitamins. To confirm that you have rich b vitamins in your diet, eat these foods: Eggs, nuts, salmon, avocados, meat products, and wheat bran. If you feel that you are not able to meet your b vitamin needs by food alone, then think about taking biotin supplements.
15 Day Post Treatment
You have to avoid using heating tools, if looking to blow dry go for cool blast mode
Give some time to relax your hair after the high dose of chemical treatment so no more hair coloring and highlighting treatment at least for six months
To moisturize dry hair and to prevent from tangling us anti-frizz spray
Stay away and a Big No to hairpins, it will leave a mark on straightening hair that will be difficult to straighten back
Conclusion
These were the easiest, quickest tried and trusted natural tips and tricks for Haircare tips post smoothening treatment, you have to be consistent to get the best results so if you love your hair and want your beauty to be extended to a very long time just follow the golden rules given above.